Aluguer de Barco com Skipper - 4,5 Mt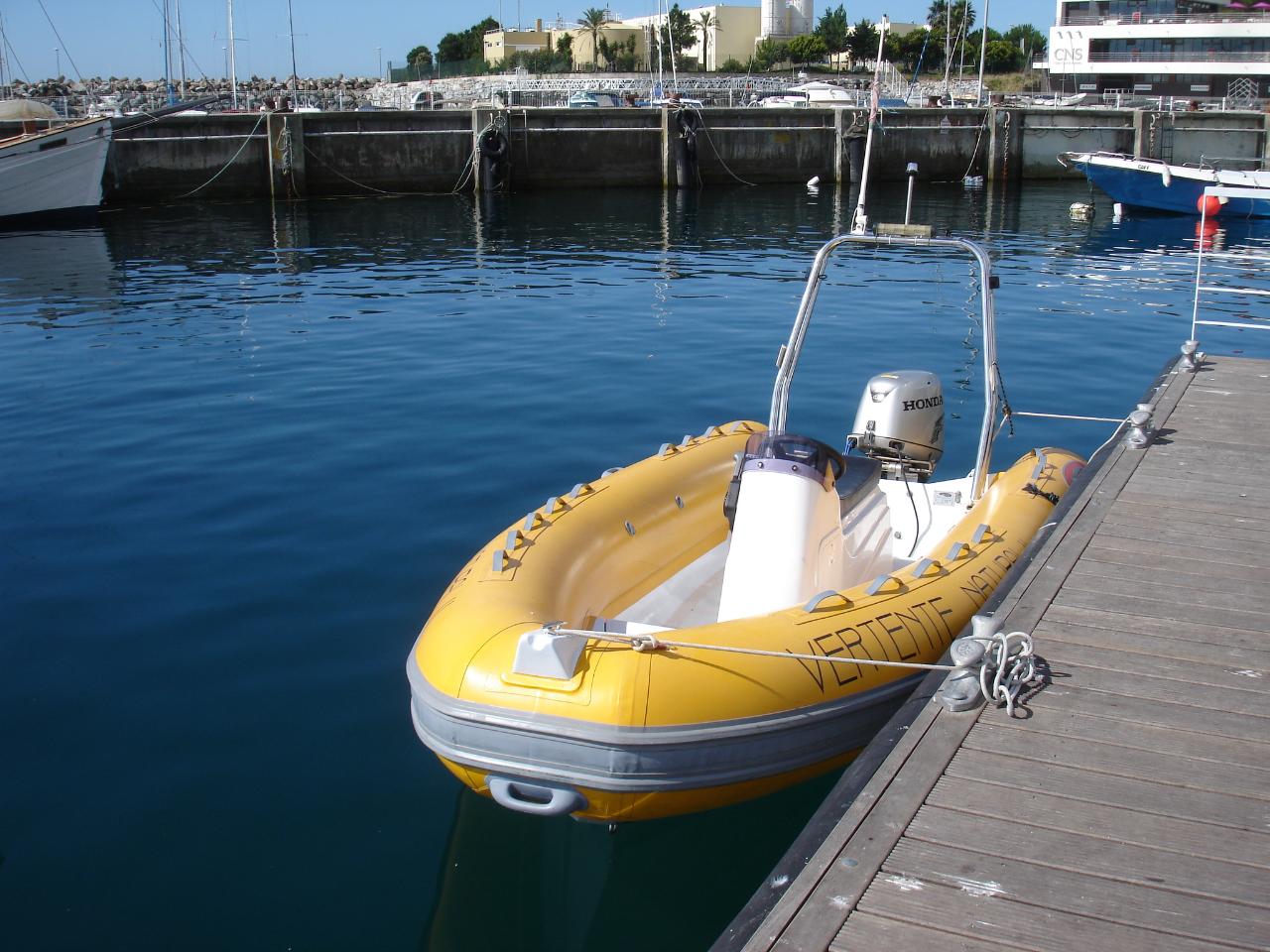 Duration: 2 Hours (approx.)
Location: Sesimbra, Setúbal
Product code: AL-VN2
PT//
Alugar uma embarcação com Skipper é uma boa opção para explorar a costa entre o Cabo Espichel e a Arrábida, em casal, em família, ou com amigos.
Esta embarcação é relativamente pequena mas bastante confortável, com 4,50m e capacidade máxima para 5 pessoas.
Com um Skipper experiente pode explorar grutas e passagens, visitar praias selvagens e observar maravilhosas paisagens.
Marca: SeaRibs
Modelo: 450 OPEN
Motor: Honda 40 HP
Capacidade: 5 pessoas + Skipper
EN//
Renting a boat with Skipper is a good option to explore the coastline between Cabo Espichel and the Arrábida, as acouple, with family, or friends.
This is a rather small boat, yet quite comfortable, with a 4,50m length and a maximum capacity of 5 people.
With an experienced Skipper you can explore caves, visit wild beaches and observe beautiful landscapes.
Brand: SeaRibs
Model: 450 OPEN
Engine: Honda 40 HP
Capacity: 5 people + Skipper

FR//
Louer un bateau avec Skipper est une bonne option pour explorer la côte entre le Cabo Espichel et l'Arrábida, en couple, en famille ou entre amis.
Ce bateau est relativement petit mais assez confortable, avec 4,50m de longueur et une capacité maximale de 5 personnes.
Avec un Skipper expérimenté, vous pouvez explorer des grottes et des passages, visiter des plages sauvages et observer des paysages magnifiques.

Marque: SeaRibs
Modèle: 450 OPEN
Moteur: Honda 40 HP
Capacité: 5 personnes + Skipper