Espeleologia - Lapa Verde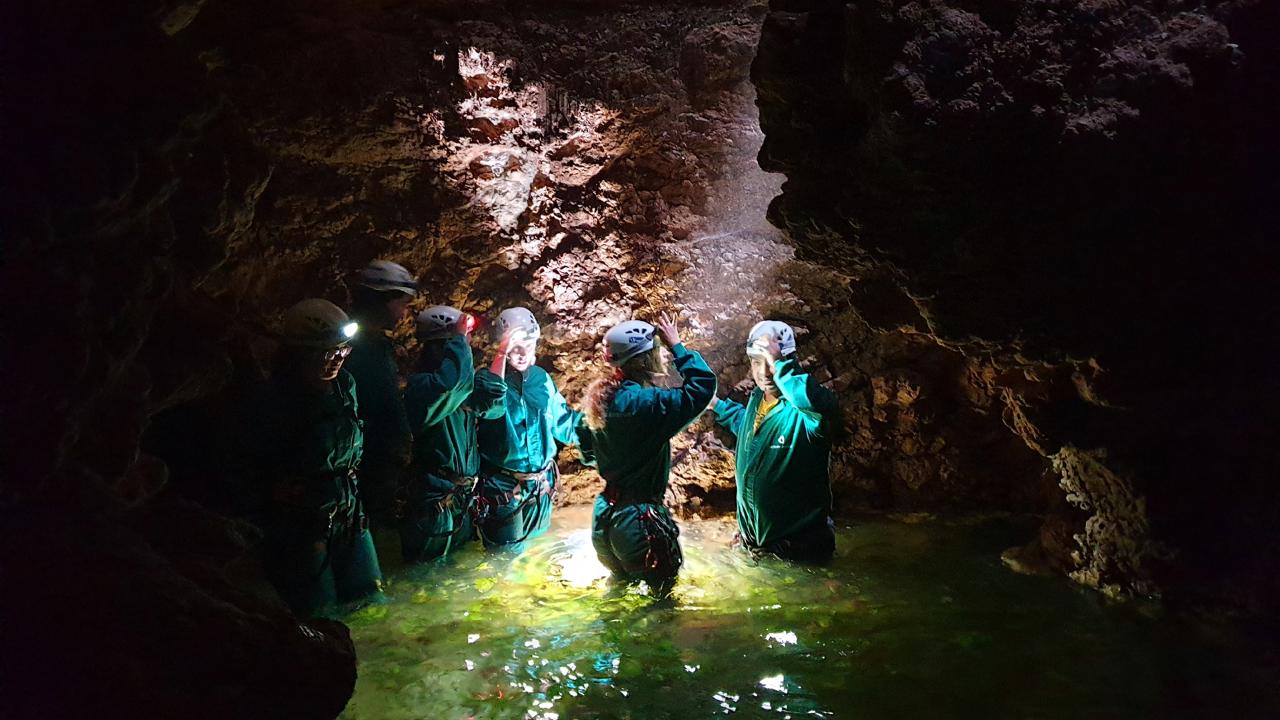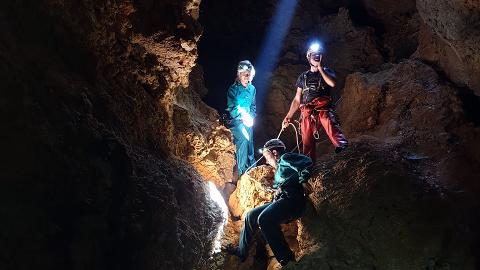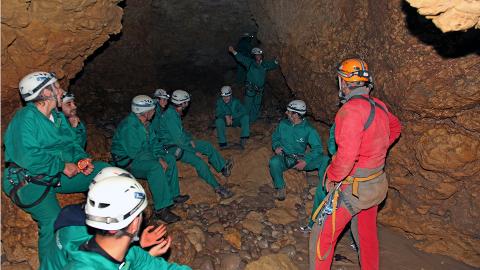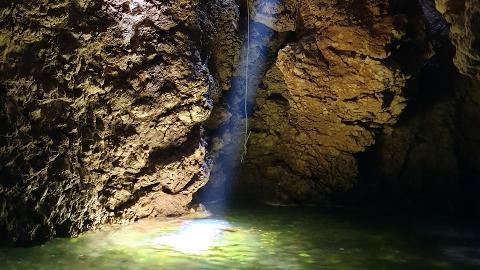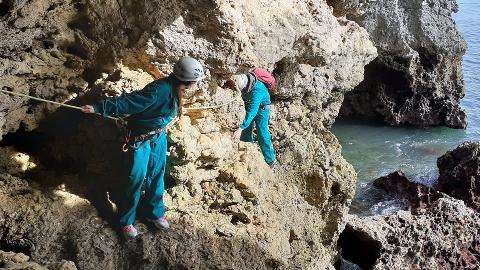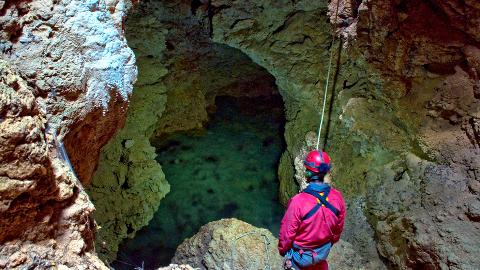 Duration: 4 Hours (approx.)
Location: Portinho da Arrábida, Setúbal
Product code: SP-LV
PT//

Entre num museu natural da história da Arrábida e deleite os seus sentidos
Uma praia subterrânea com saída para o mar e um conjunto de poços de luz iluminam uma das emblemáticas salas do conjunto de grutas da Arrábida.
A Lapa Verde é de visita obrigatória para quem procura uma aventura em contacto com a natureza.
De uma beleza única e um tipo de paisagem muito rara, nesta gruta poderá testemunhar ao vivo a história geológica da Terra guiado pelos nossos guias espeleólogos.

Incluí: Arnês de Espeleo, Capacete, Lanterna Frontal, Guias e Seguro
Idade recomendada para crianças: > 12
EN//
Enter a natural museum of Arrábida's history and delight your senses an underground beach with an exit to the sea and a set of wells of light illuminate one of the emblematic rooms of the Arrábida group of caves.
Lapa Verde is a compulsory visit for those seeking an adventure in contact with nature.
With its unique beauty and a very rare type of landscape, in this cave you can witness live the geological history of the Earth guided by our speleologist guides.

Includes: Harness, Helmet, Head lamp, Guide and Insurance.
Recommended age for children: > 12
FR//

Entrez dans un musée naturel de l'histoire d'Arrábida et faites plaisir à vos sens une plage souterraine avec une sortie vers la mer et un ensemble de puits de lumière, illuminent l'une des salles emblématiques du groupe de grottes d'Arrábida.
Lapa Verde est une visite obligatoire pour ceux qui cherchent une aventure en contact avec la nature.
D'une beauté unique et d'un type de paysage très rare, dans cette grotte vous pourrez assister en direct à l'evolution géologique de la Terre avec nos guides spéléologues.

Inclus: Harnais Spike, Casque, Lampe frontale, Guides et Assurance
Âge recommandé pour les enfants: > 12